in front of audiences and welcome an opportunity to serve as a
featured speaker for your event, team or workshop.
My mission is to empower and teach others how to uncover their value, highlight their professional brand, build relationships, and leverage existing skills and strengths while gaining new ones in conjunction with the execution of effective strategies that can confidently position oneself for a thriving and sustainable career.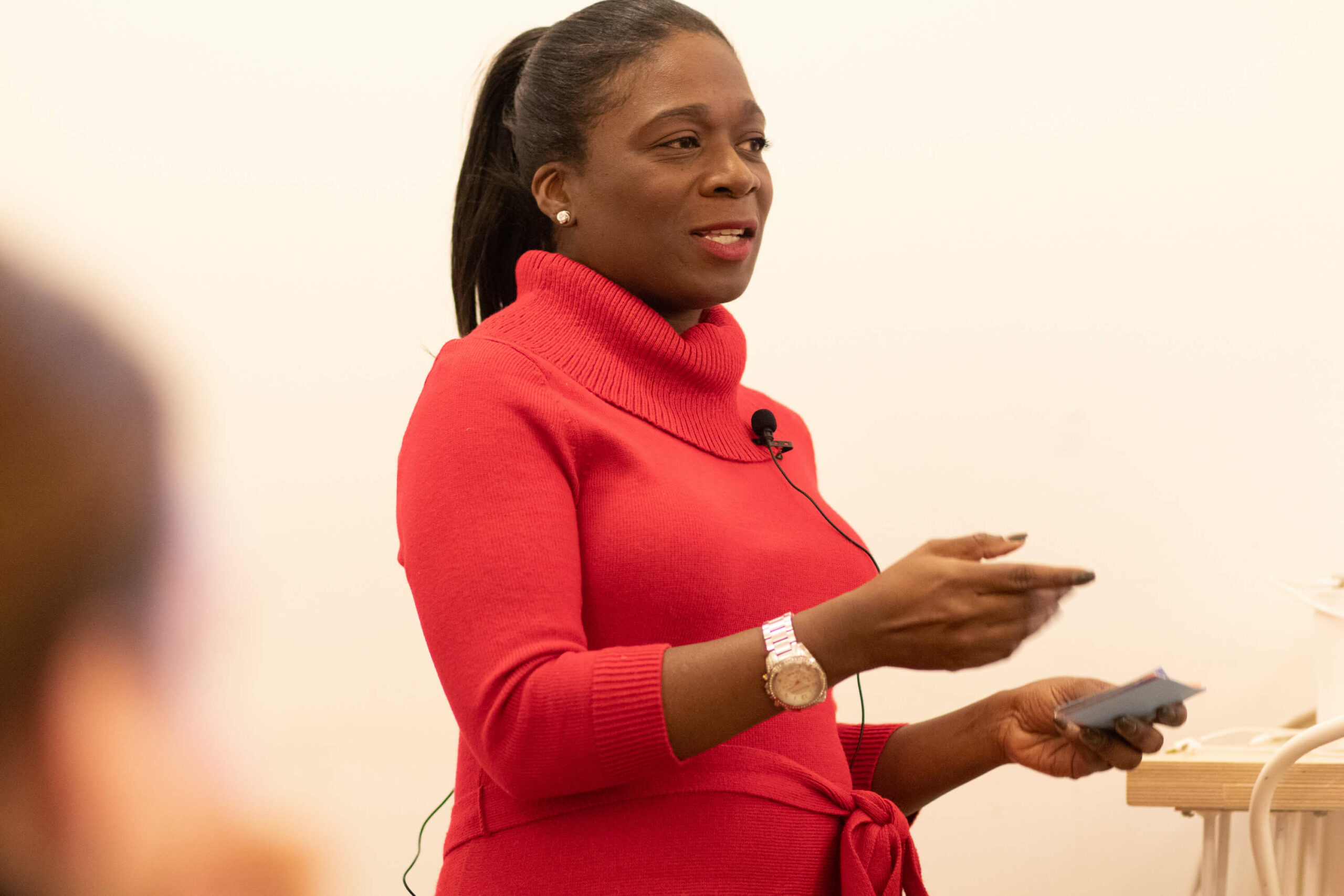 My goal is to connect, engage, inform and inspire, encouraging people to take charge of their own careers. 
Presentations & Workshops
Topics Include:
Building Your Professional Brand
Interview Preparation
Networking Skills
Identifying Transferrable Skills
Job Search Strategy
Career Transitions
Past Engagements
New York State Office of the Attorney General
New York City Department of Information Technology and Telecommunications (DoITT)
Monroe College, New Rochelle Campus
Medgar Evers College, CUNY
Prana Prenatal Yoga Studio
Women in Cable Telecommunications Conference, 2019 & 2020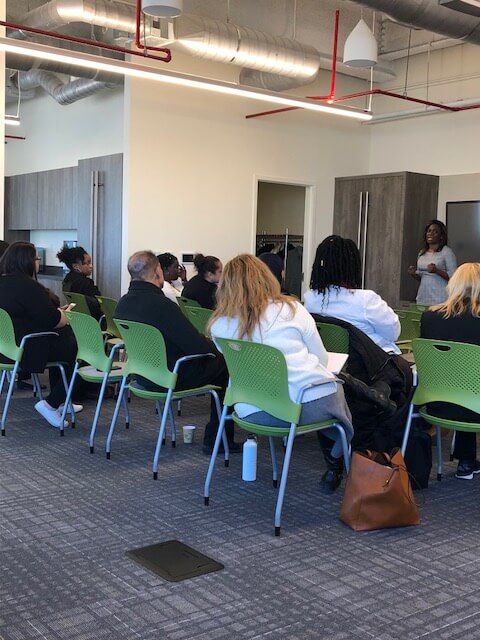 Conference Keynote:
SHAPING YOUR PROFESSIONAL BRAND FOR THE CAREER YOU WANT
Annual New York State Office of the Attorney General (NYS OAG) Legal Support Conference

"MEANINGFUL AND EXCITING"
"We were exceptionally pleased with the energy, insight and professionalism that Crystal brought to our professional learning conference as our keynote speaker. Crystal worked diligently with us before the conference to ensure a meaningful and exciting presentation to kick off our event. Her enthusiasm and message set the entire day off and running!"
-Eric S., NYS OAG Conference Host
"SHE WAS FANTASTIC!"
"I loved this year's conference. Crystal made me want to be the best person I can be at work. She was fantastic! I learned that after 12  years, we have Got It!"
-Anonymous, NYS OAG Conference Attendee
 INTERESTED IN HAVING ME SPEAK?
I can also create a specific workshop or seminar offering to fit the specific needs of you or your organization.  We can set up a meeting to discuss your needs and how a workshop or inspirational talk could drive better results and performance within your team or broader organization. Not to mention, I am also available for podcast interviews. Let's collaborate and help people find fulfillment in their careers together!
Presentations & Workshops
Building your professional brand  
Interview Preparation 
Networking Skills 
Identifying Transferrable Skills
Job Search Strategy 
Career Transitions